The Festival of Dionysus
July 28
–
5:00 pm
–
8:30 pm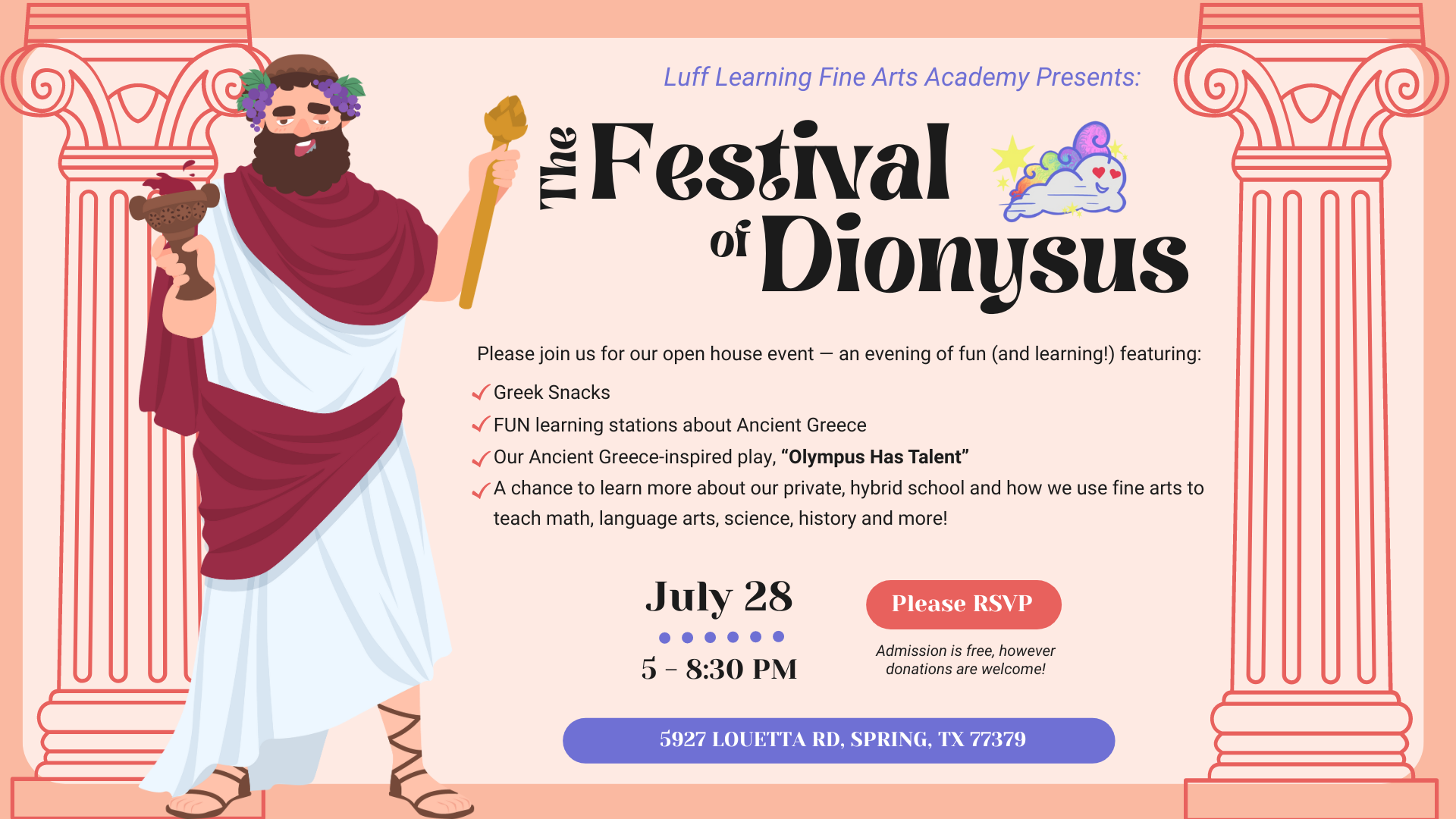 Join us for The Festival of Dionysus – an open house event featuring:
FUN learning stations about Ancient Greece, related to Math, Science, Social Studies, and ELA
Greek snackies!
Our Ancient-Greece-inspired play, "Olympus Has Talent"
Possibly a raffle and silent auction?
Attendance is free but any donations to cover the cost of the event will be appreciated
PLEASE make sure to RSVP so we can make sure we have enough snacks for all!
Also, *PLEASE* like and share this event.
And thank you, from the bottom of our hearts!
Can't wait to see y'all and teach your kiddos some cool stuff